Ehm....
Current Mood:

exhausted
.........So...............
.................I haven't updated in forever....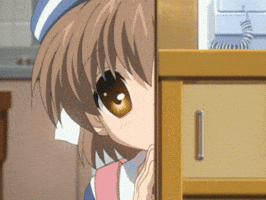 BUT I HAVE A VERY GOOD REASON WHY!
(
Read more...
Collapse
)
Okay...........
Current Mood:

excited
Title: Fashionably Formulated
Pairing: YunJae
Genre: romance, slice of life
Length: Oneshot
Rating: PG
Description: Jaejoong is a clothes designer. Yunho is a scientist who designed a new kind of fabric that Jaejoong wants. Yunho doesn't want to sell his invention for fashion. Trade and barter becomes the name of the game.

A/N: So this was my prompt for the Jaeho exchange that took place at the start of the year. It was a prompt given to me by demonshide7. Give it a read if you haven't already done so.
Cover art made by
renleon


:::
Fashionably Formulated
(
Read more...
Collapse
)
Current Mood:

awake
Guys..I know I have been MIA for the past few months..
Current Mood:

drained
I know…I'm super behind on all my updates
*cries*
I will try to get to them. Right now I'm focusing on finishing up my oneshot for the jaeho exchange. So until that's done with…here is yunjae straight from Thorns of Jade
Needless to say...my skillz are pretty much inexistent. Thank god for those yunjae shippers who can edit photos and make them look realistic (I want your abilities *_*)
With all the Night watchmen pics out there, I felt I should pay a little tribute to Thorns of Jade and make a tiny edit of my own.
Current Mood:

working
Current Mood:

optimistic
Title: Cat's Cradle
Pairing: YunJae
Genre: humor, romance, slice of life
Length: Oneshot
Rating: R
Description: Jiji decides to satisfy his cat's curiosity about what goes on behind that locked door once and for all.
A/N: I have no idea what this nonsense is. Read at your own discretion. Not beta'd or anything.
Cat's Cradle
:::
(
Read more...
Collapse
)
Current Mood:

silly
...But EVERYTHING to do with my very first OTP ever.
SASUNARU.
Does anyone follow the manga?
It will end today I think and with the movie coming out, I'm just so frustrated.
In the movie it looks like NaruHina will be canon and I just don't see how that's possible.
I just feel like this NaruHina pairing has no real basis. It was one-sided this whole time and suddenly making it not so, just for this movie, makes it unbelievable. Naruto has never treated Hinata any different than he has any of his other female encounters/shinobi.
If this is what the movie portrays it will be a big disappointment because NaruHina just doesn't make sense.
If anything, NaruSaku would make more sense above all else (If the studio is too scared to make a gay ship happen).
I don't know.
Anyone have any thoughts on this?
HOW DOES THIS MAKE ANY SENSE?!?!?
(
Read more...
Collapse
)
This has absolutely nothing to do with my beautiful YunJae...
Current Mood:

aggravated
Arc Three: Souls in Seoul
Part: 5 of 6
Pairing: Yunjae
Rating: NC-17
Beta:
mcarol85
A/N: This story will be written in Arcs. Each Arc will have a small summary of its own, while the main summary of the whole story will be posted in the Moonshade contents journal.
A/N2: Quick post due to this being the second half of part 4 and what not. Sorry for the long wait in this Arc. I honestly didn't mean to stretch it out over a period of a couple months. Anyways…I hope you guys enjoy! Thoughts and comments are greatly appreciated!
Summary: With revenge bubbling in their hearts, the pack journeys to Seoul. Alone and in the large city for the first time in their lives, they have to rely on one another to somehow manage a way of living. To make matters more difficult, Yunho and Jaejoong now know they are to be mates. It is now up to Changmin to figure something out before Jaejoong's last day of phasing arrives.
:::
(
Read more...
Collapse
)
Title: Moonshade
Current Mood:

exhausted